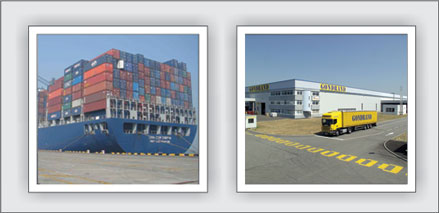 Welcome Arabital Shipping Company
Arabital was born in 1989 in Milano, European center of all international business.
Arabital's President and partner Mr. Emidio Cambiati has 30 years of experience in the Middle Eastern market. He is in close contact with clients and agents alike and is experienced with all transport needs whether it be special project to container movement to any Middle Eastern port.
Thanks to the president experience Arabital has thus achieved a leading position throughout the Middle East and it is recognised in the forwarding world as closely linked to the Middle Eastern workplace.