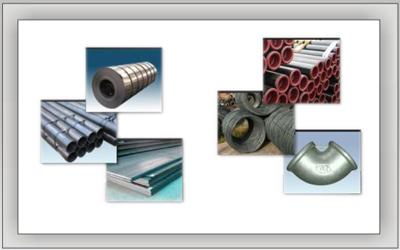 Welcome to Bin Malik Oilfield & Ind. Co. Ltd
Our extensive knowledge in Steel requirement and pool up of professional sales staff we proudly announce our major activity: "SUPPLY OF OILFIELD AND INDUSTRIAL STEEL MATERIAL."
EX- STOCK MATERIAL DETAILS OILFIELD STEEL MATERIALS : CARBON STEEL PIPES, FLANGES TO ASTM A105, B.W FITTINGS TO ASTM A234 WPB, FOGED STEEL FITTINGS TO ASTM A105, VALVES, STUD BOLTS & GASKETS.
INDUSTRIAL STEEL MATERIAL : G.I PIPES & FITTINGS, G.I SHEETS, STEEL PLATES.