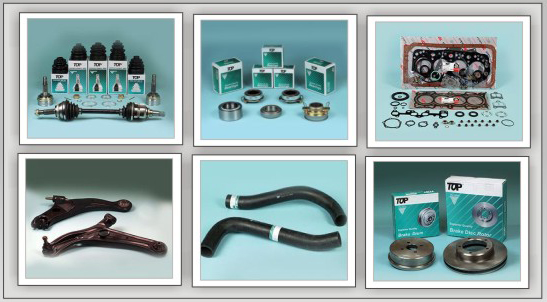 Welcome to Emerald Spare Parts LLC
Leading agents and distributors of High Quality Automotive Spare Parts, Bearings, Batteries and Lubricants. ESP today is now a leading export house, representing the widest range of spare parts sourced from the most reputed suppliers from JAPAN, USA, KOREA, MALAYSIA, TAIWAN, INDIA, GCC amongst many others.
TOP, a registered Trade Mark of Emerald Spare Parts, entered in the market in 2005, with introduction of TOP Gaskets (TAIWAN), and has enjoyed tremendous success ever since. Today, its range has expanded to eleven product lines - with more on the way. All products are sourced from world-class IS/TS/QS certified manufacturers, and confirm to OE standards. Its outstanding quality and excellent availability make it the choice of value-conscious customers globally.