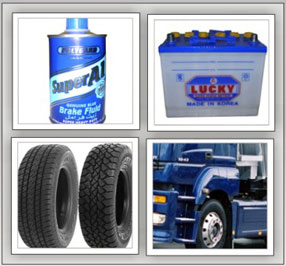 Welcome to Koprulu General Trading Co. L.L.C
Koprulu General Trading, established in 1990, has grown with leaps and bounds over the years and is now among the most prominent companies dealing in automotive products in Iraq. The company under the leadership of the top experienced directors, managers and multi- national professionals has fabricated itself as a recognized player in the Automotive trading industry by adopting a scientific and systematic study of the market.
Main line of products are: Automotive tyres & tubes, Batteries, Automobile spare parts, Lubricants and Engine fuel boosters.
,br />