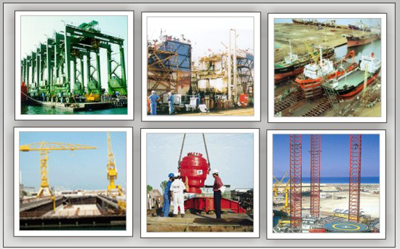 Welcome to Arab Heavy Industries
AHI is a public joint stock company jointly owned by the Ajman Government, Al-Futtaim Group, Keppel Group of Singapore and other investors.It provides an entire spectrum of ship repair, conversion, shipbuilding and steel fabrication services to the marine, offshore and engineering industries.
The Al Zora Drydock will accommodate medium size cargo vessels, container feeders, dredgers and tankers. With the increased width, it can also accommodate double hulled tankers within this deadweight category and other larger new generation anchor handlers, supply boats and crane barges.